Item Count:
0
Sub-Total:
$0.00
Please enter search criteria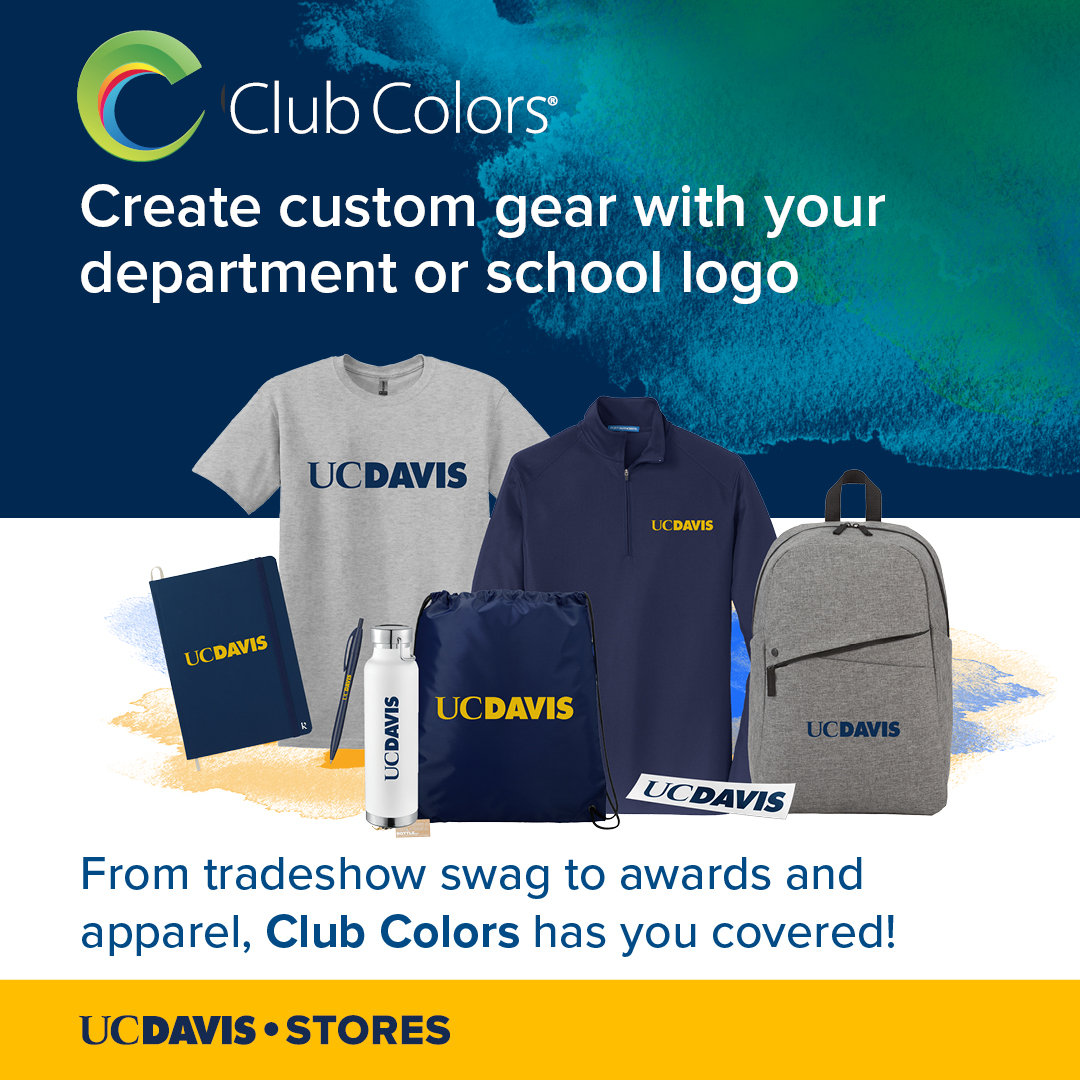 Club Colors is our preferred partner for customized apparel and products to promote your UC Davis department, school or program. Creating custom gear is easy—just follow the steps below!
Create
Your UC Davis Club Colors Brand Advisor, Kevin Wantoba, is here to help guide you through the ordering process from start to finish. You can visit the Club Colors website to get an idea of what items you'd like to order, but keep in mind that not everything Club Colors offers is listed online.
Review
After you work with your brand advisor on project details and product selection, you will receive an art proof for review. The brand advisor will also ensure your order receives licensing approval before any items are produced.
Payment
Billing is a breeze! Club Colors can handle orders using a p-card or purchase order through the UC Davis Bookstore. Once payment is received, your items will move into production.
Have questions? Your Club Colors Brand Advisor is always available to help. They can provide expert advice and recommendations about what products might work best for your project. Just reach out to Kevin Wantroba at 847-744-6082 or [email protected].